Trips teach Finnish culture and history besides the language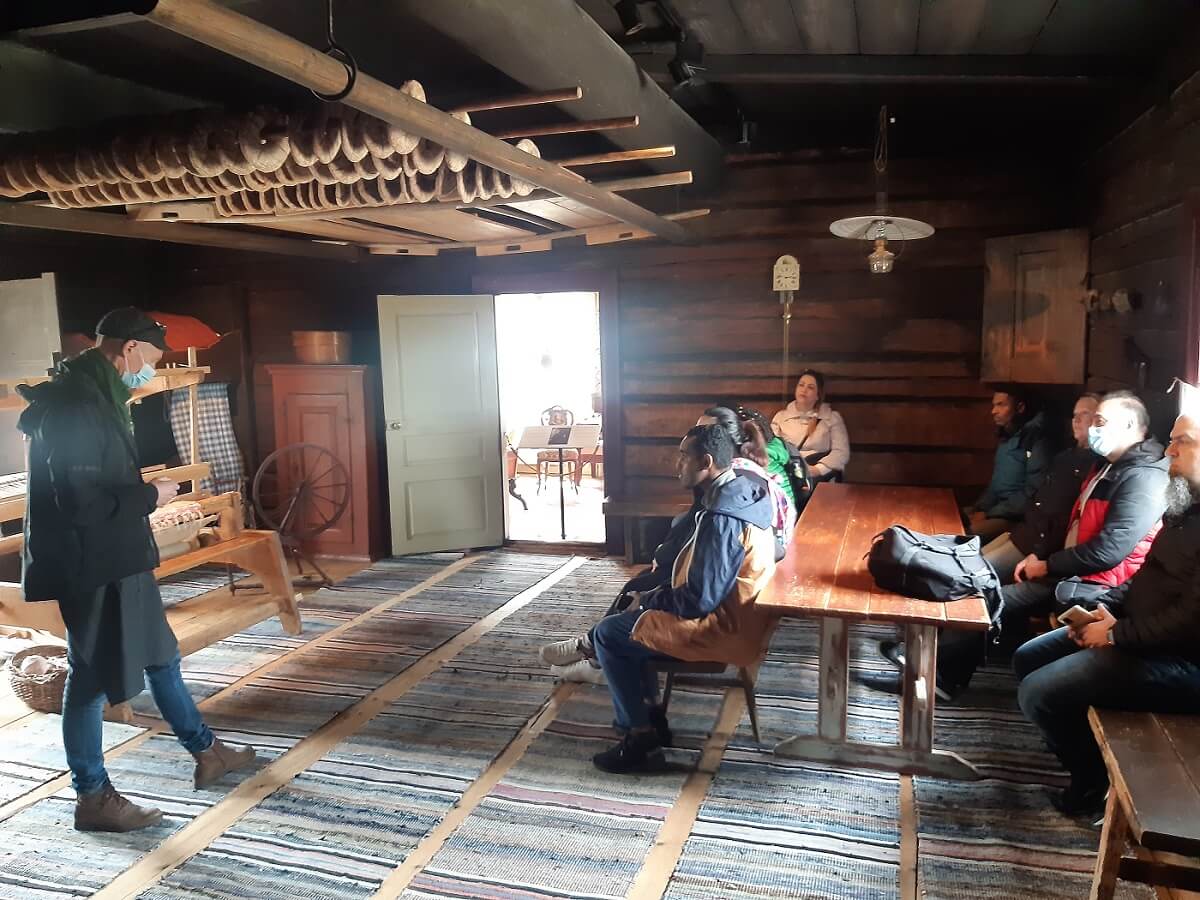 Last week we made a little trip to Espoo museum Glims, that exhibits the historic Finnish farm and countryside milieu. Our integration courses (As a Christian in Finland and YKI-training) include Finnish history, culture and society besides Finnish language studies.
Small trips to Helsinki, Vantaa, Espoo and Kauniainen add some extra to the Finnish courses. This time we learned about the traditional Finnish farming and traditions in an authentic environment.
Many things are similar in such a different places as in Finland, Nigeria and Iran, but there are some cultural differences as well. For exaple the dry rye breads hanging in the roof were something very Finnish.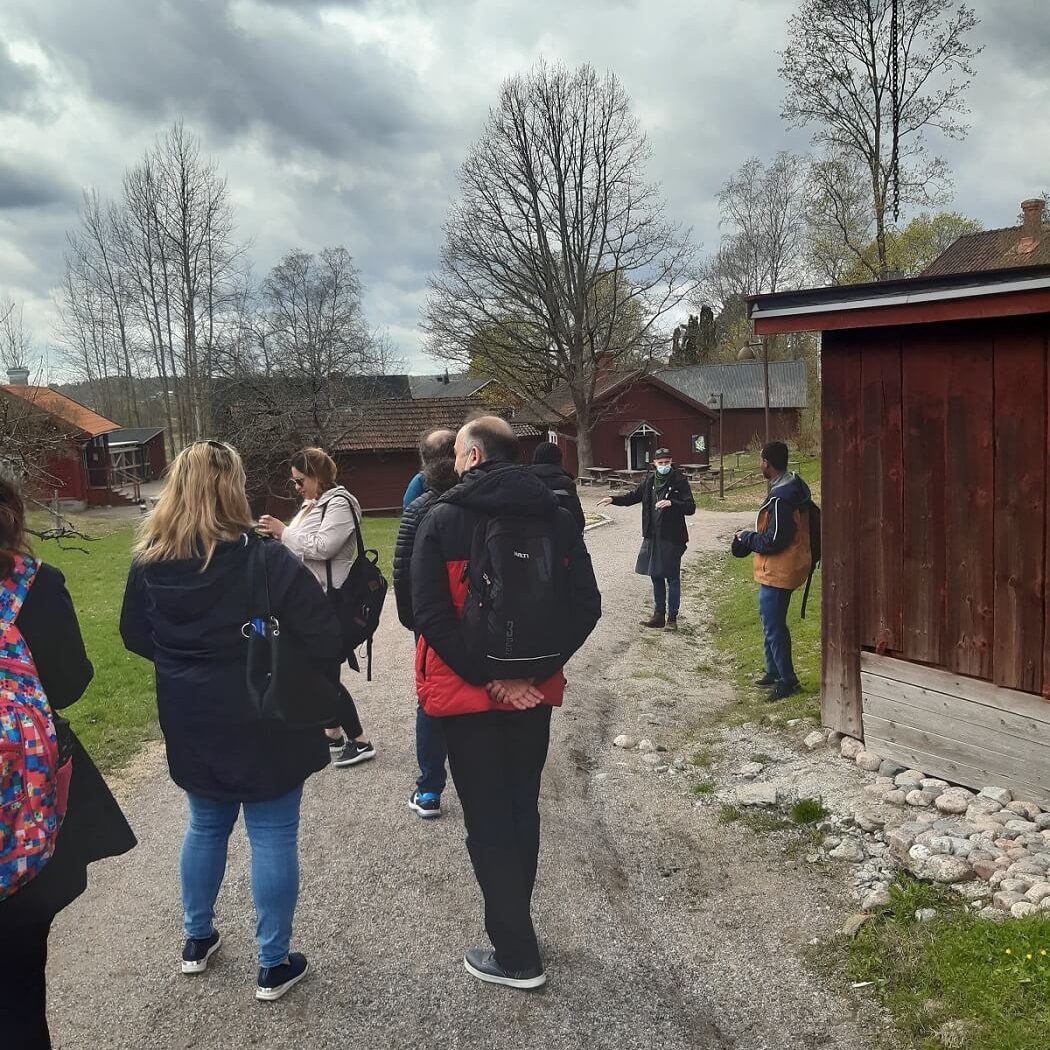 In our Finnish courses we study basic Finnish history to understand culture and Finnish way of thinking. One of the places we visit is museum Glims in Espoo, where we can see how was the actual life in the past centuries.
More information about the museum Glims: https://www.espoo.fi/fi/talomuseo-glims