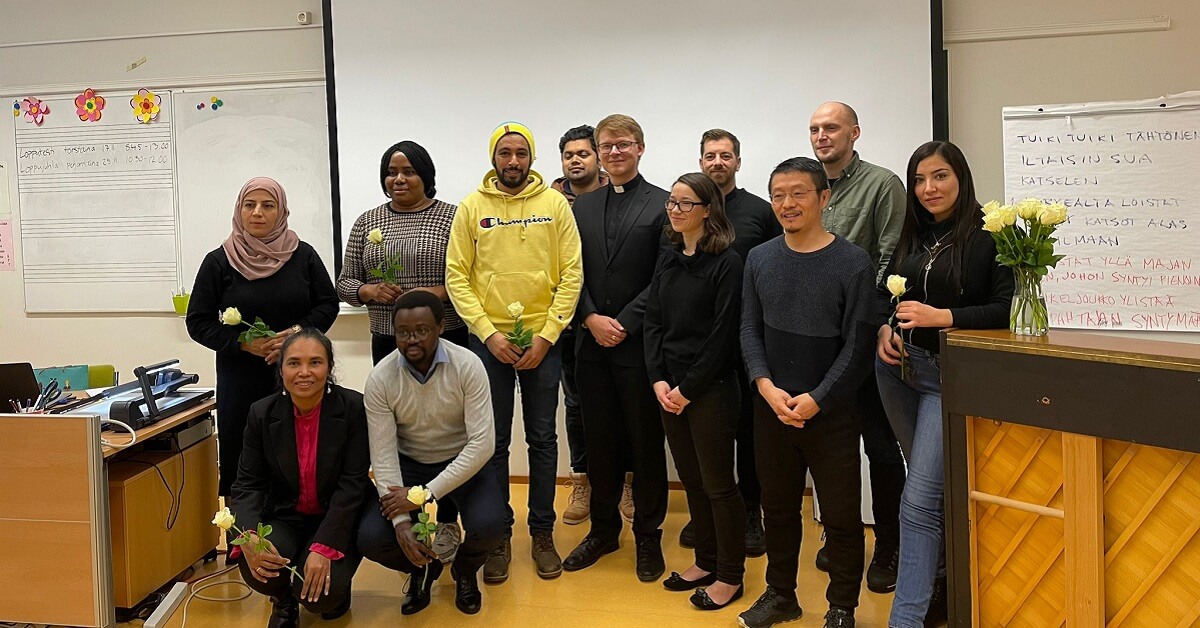 On Friday November 25 we celebrated the graduation and finishing of our three months long YKI-course (course to prep for National Certificate of Language Proficiency). The course is concentrated to learn Finnish language, culture and to know better about society. We had students from Helsinki, Espoo, Vantaa, Kauniainen and form Kirkkonummi.
The graduating class held speeches in Finnish and recommended the YKI-course in the Finnish Bible Institute. Course had helped them a lot to develop the Finnish language in quite a short time.
Also the good environment and the pleasant atmosphere and encouraging teachers received many thanks. The class was very good and mad great progress during the three-month-long Finnish course.
The participants originated from many countries, e.g. from Belarus, China, Columbia, France, Iraq Italy, Morocco, Nigeria, Pakistan, Rwanda and Thailand.
The celebration ended with coffee and gateau or cake provided by the school.
The next YKI-training will start at January 9th 2023. The application period is now