Little Christmas celebration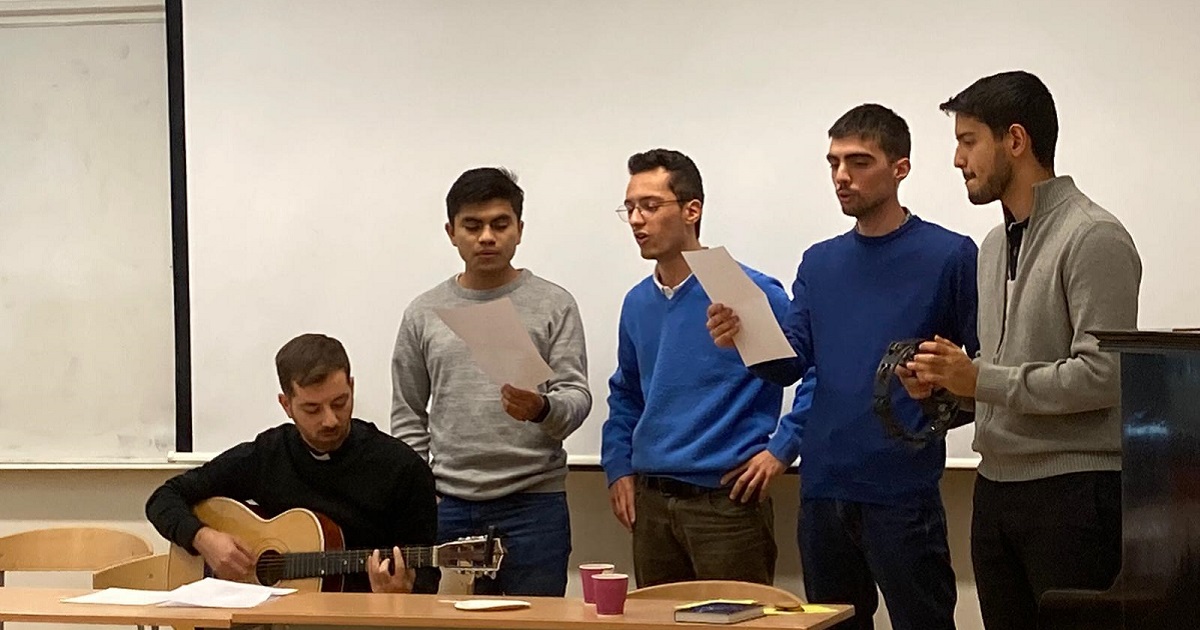 On Wednesday 23 November the Finnish language courses YKI-training and As A Christian In Finland had a joined little Christmas celebration. The program had Christmas carols from different countries and performances of Christmas carols or Christmas songs in Finnish, Spanish, Portugese, Italian, Rwandan and Urdu.
Besides these musical performances we had also a quiz about Finnish Christmas and some plays.
Gingerbreads and glögi, traditional Finnish Christmas food, were provided by the school.
Many of the students are going to participate to next weekend's Finnish Christmas decoration course.