Finnish Culture and Outdoor Activities: Shrove Tuesday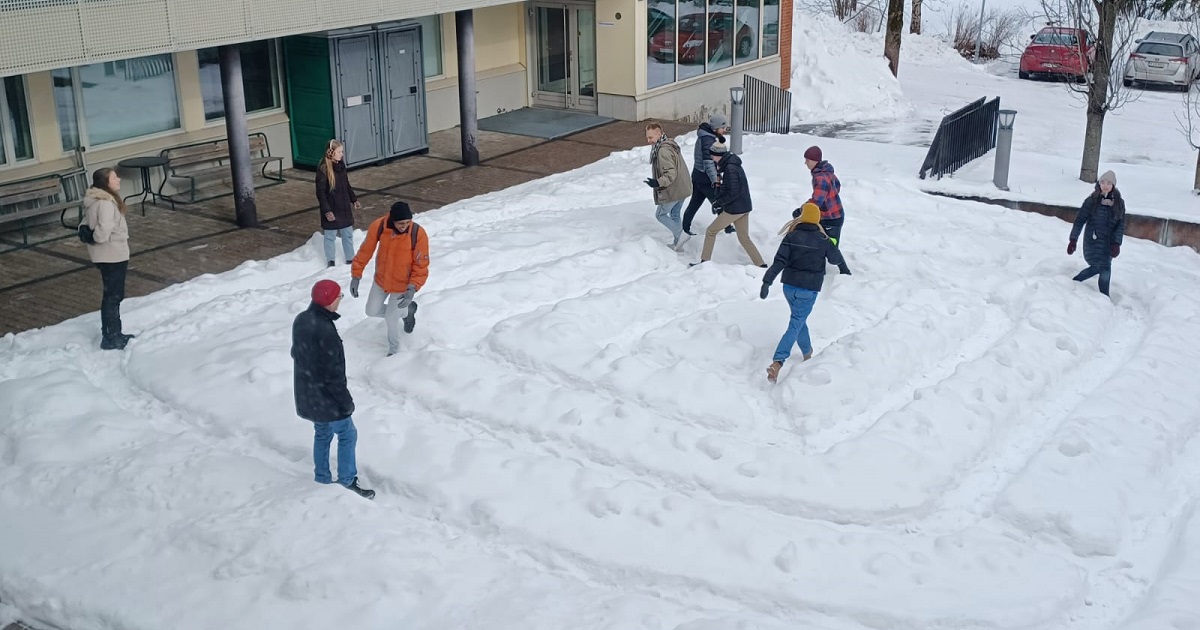 The 40 days lent before Easter started by Shrove Tuesday (in Finnish: "laskiainen") on 21 February. Unfortunately, that was the week off for most of the students in Finnish Bible Institute, so we organized an own Shrove Tuesday feast a week later, on 28 February.
It is good to have a little break from Finnish language studies and get to know other students of the school and Finnish culture and tradition. We had a little sports and outdoor activities such as snow sculptures, going by sleigh and outdoor games in winter snow.
Besides that we had a traditional Finnish pea soup. Learning Finnish language and culture can be fun.