Visit to the recycling center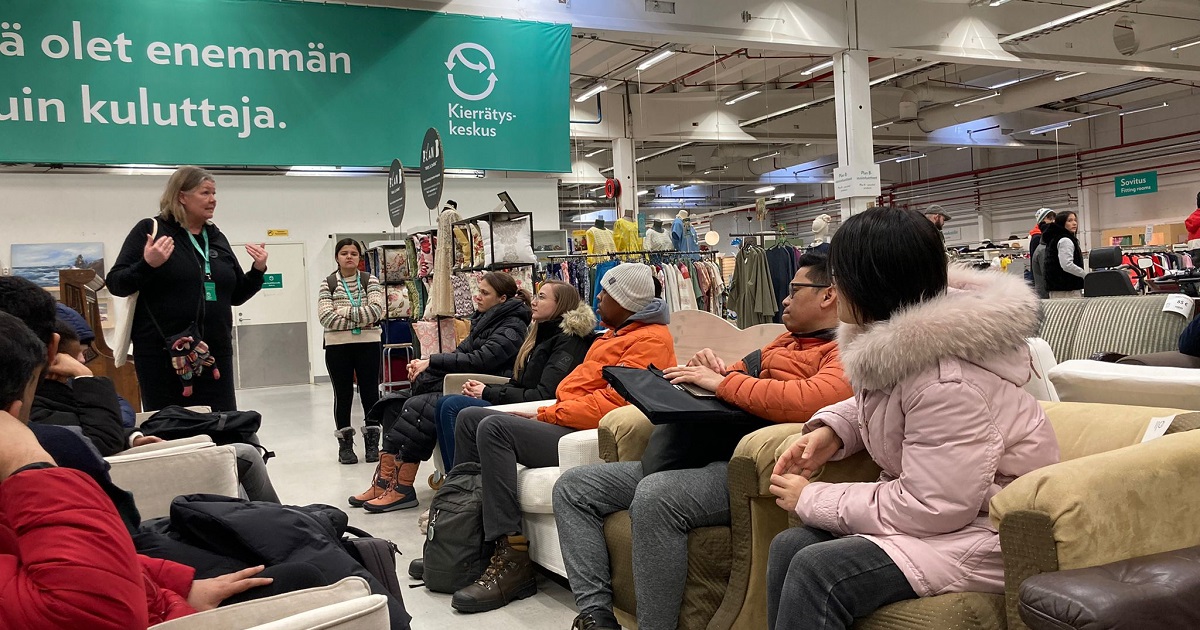 The environmental issues and recycling are part of the curriculum. This week, we learned Finnish vocabulary on environment, natural conservation, recycling and related topics. Besides learning the language, we had a lesson about recycling in Helsinki, Vantaa, Espoo and Kauniainen area.
Then, on Thursday 2nd of March, we made a field trip to Nihtisilta recycling center, which is the biggest in Finland. The center was located in a walking distance from the school.
In the recycling center, we had a guided tour in the store but also where the sorting is made. It was interesting to see, how recycling works here. Finnish language came also handy and the tour was a good excercise in Finnish.
Further information about the recycling center:
https://www.kierratyskeskus.fi/myymalat_ja_palvelut/nihtisillan_tavaratalo