Visit to the Finnish National Museum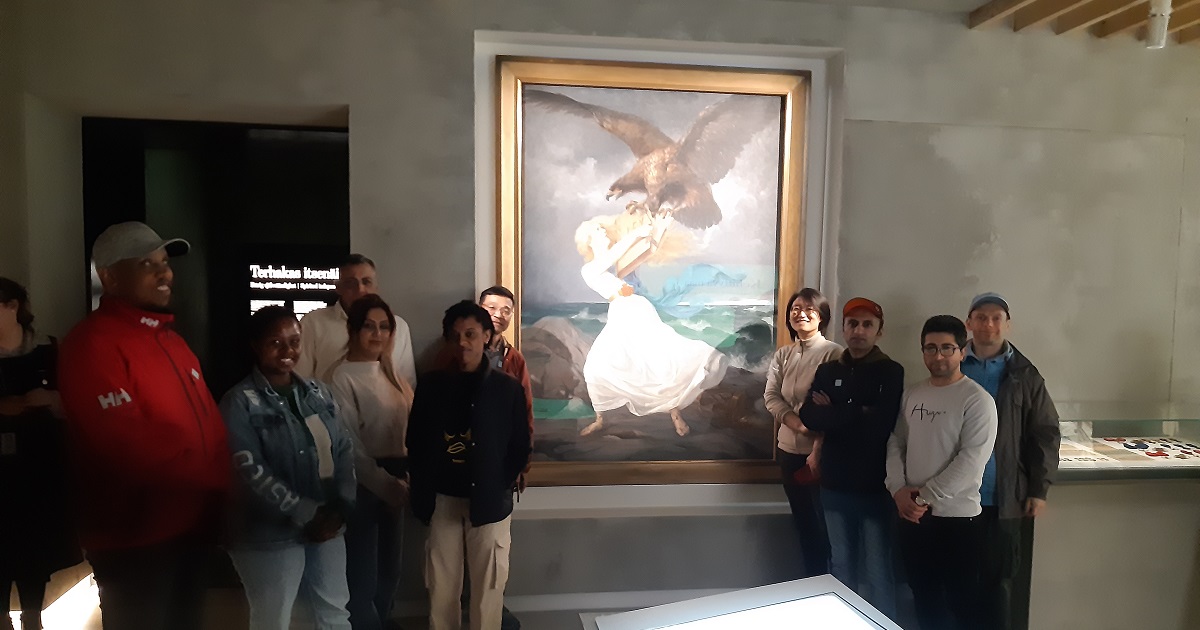 We made a small field trip from Kauniainen to Helsinki by train and visited Finnish National Museum. Finnish history is a part of the Finnish language and integration course and it gives a good perspective to the counrty and its culture.
In the Museum we got a guided tour about Finnish history and learned about historic Finnish dwelling, Finland as a Grand Duchy under the Russian Empire and about Finnish nationalism and the independence.
The building, too was very interesting and decorated by the frescos painted by famous Finnish artist, Akseli Gallen-Kallela.
Guiding in the museum was excellent and the tour was in easy Finnish. After long months of study, it was easy to follow it. Practice makes your perfect.
The visit was regarded great by the students, many are eager to wait comming field trips. Visit was also free of charge, because this kind of visits are part of our curriculum and the entrance and the journeys are paid by the school.
Further information about the National Museum: https://www.kansallismuseo.fi/en/kansallismuseo