Finnish Courses for Immigrants in Helsinki area
Study opportunities and education for immigrants
As a Christian in Finland
Learn Finnish language, culture and the Bible in a friendly atmosphere. You will be encouraged to speak Finnish and we promise that you will find your new identity in your new home-country.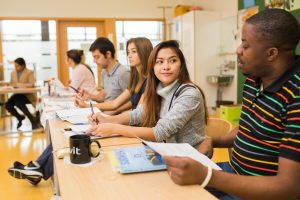 In our intensive summer courses you will study the Finnish language in everyday situations. You will do a lot of conversation exercises and learn vocabulary and grammar. You can also repeat what you already know. There are no pre-entry level requirements for the courses.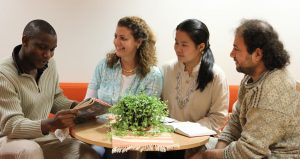 In the Finnish Certificate of National Language Proficiency (YKI) training course you study Finnish Intensively and diversely for three months. You learn the language by listening. You do lots of grammar exercises. You discuss matters of interest in Finnish. You learn to write Finnish. Different text will no longer scare you. By completing the course you will cope better with the YKI test and you can apply for Finnish citizenship.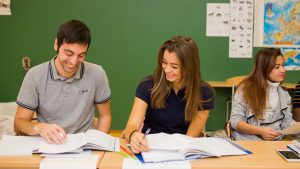 The Path to Work course is an another opportunity for an unemployed immigrant whose integration period is finished. The education is for unemployed part-time students which do not prevent them from receiving full-time work or doing TE services business.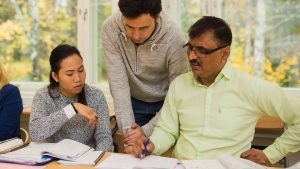 The Finnish Bible institute is an independent Christian organization committed to the Bible and Lutheran recognition. Our purpose is to proclaim the gospel, teach the Bible, provide people with a spiritual home, and to support missionary work. We are located in Kauniainen, in the heart of the Helsinki metropolitan area. The Finnish Bible Institute offers many short courses and events, longer training courses mainly for young people and language and culture courses for immigrants
How to learn Finnish? Here's what our students say.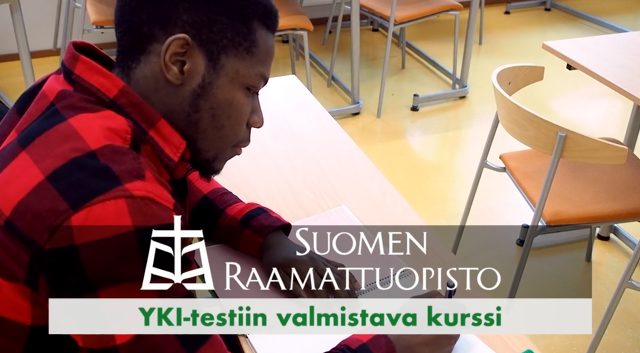 General language exams are language exams for adults. Examinations measure language proficiency in practical situations where an adult has to speak, listen, write or read Finnish.
With a Certificate in Finnish, you can prove your language skills when applying for a job or a place to study. The Yki test intermediate level certificate is also required to obtain Finnish citizenship.
Read More